The Ultimate Detox Bath (Easy and Cheap)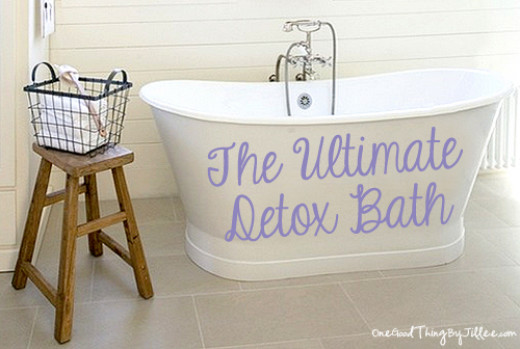 Mmm...Bath Time.
You have less than an hour to relax and a warm bath comes to mind. In the bath you can read, write, or just relax. Baths are a great time to do some multitasking. But why take an average bath?
You could do SO much better than some scented bubbles and nice candles.
Why not follow the steps below for the best detox bath you'll ever have...
Step One
Take the time out of your day first. At least 30 minutes for the bath and 10 minutes for preparation.
If you're reading this then you most likely need it and deserve it. So try not to stress the planning of the bath so much, simply push other things aside for a while.
Once you do that, everything is easy!
Step Two
Time to prep for your amazing detox bath!
Ingredients:
-1 & 1/2 Cups of Baking Soda/Powder (Sometimes you don't have one or the other)
-1 Cup of Epsom Salt or Sea Salt
-Handful of Fresh Cilantro leaves
-Optional: Essential Oils (Lavender, Mint, etc.)
Why Cilantro?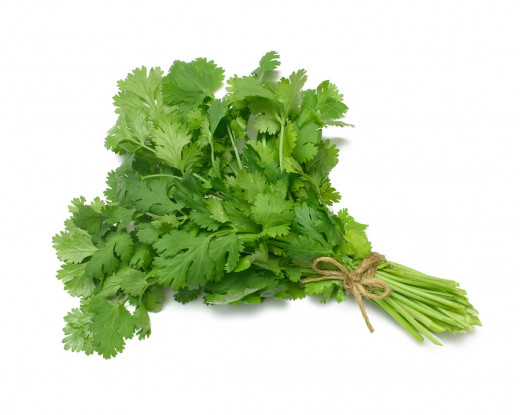 Step Three
Time to draw your bath.
Plug the drain, turn on the HOT water and throw in the ingredients.
While the tub is filling now is the time to light candles if you wish and get some nice melodies playing. Tip: Turn on Pandora and turn up your favorite playlist!
If your body doesn't react well to getting into hot water quickly then I recommend getting in the bath once it's 4 inches high and letting your body adjust slowly.
Once in, try to stay in for 30 to 40 minutes but if you get lightheaded then I advise getting out and laying down. Don't push yourself!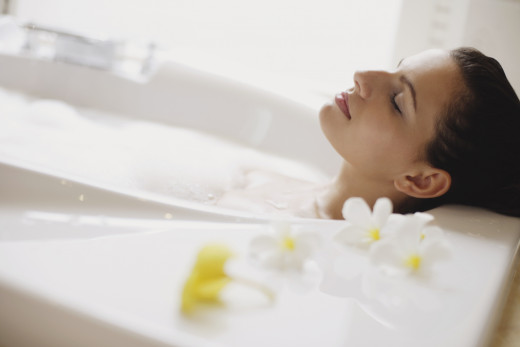 Why Is This The Best Detox Bath?
I'll list the reasons for you.
1) It's inexpensive. You don't have to go out of your way and pay high prices for any ingredients.
2) It's easy. Throw the ingredients into hot water. Bam. Done.
3) The benefits. Smooth skin, relaxing, multitask time, detox.
4) The results. This detox bath makes you sweat out toxins and calories. Look better and feel better!