Best Apps to Save You Time AND Money
The Best Apps Ever
I'm just going to jump into it because when it comes to money, there's no messing around. Excuse me if I say that these may be the best apps ever created...At least to an extreme money saver like me. And you could be one too! It's very simple to save money when you have to look no further than the device in your pocket or purse.
Having these apps on your smartphone saves you time and money, the answer is literally in the palm of your hands. With that said, now it's time for you to download and use the following apps to their full money-saving capacity.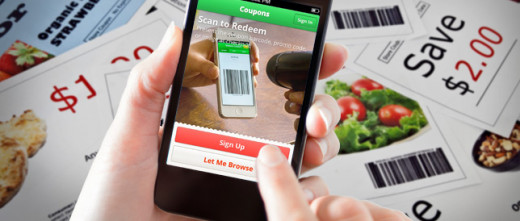 Basic Coupon Apps
There are two coupon apps that I always check before making a purchase, those are RetailMeNot and SnipSnap. Both are easy to navigate and are accepted in nearly every store.
RetailMeNot allows you to select your favorite stores upon opening the app, so you'll always know when your favorite place has a coupon, both in-store and online. You can add your favorite coupons, search nearby offers, categorize...And so much more! RetailMeNot uses real coupons that are added by the coupon's store. Unlike SnipSnap...
SnipSnap allows anyone to upload coupons which is both good and bad. Most coupons work and you can see which ones do by checking the coupon's rating, but some are one time use. There are more coupons on SnipSnap but they might not always work. But the app's best feature is that your coupons can be organized by when they expire, and the app lets you know when a coupon's expiration date is coming. You also have the option to "Bundle" coupons into a shopping trip or save other user's Bundles that they've created.
Both coupon apps have a lot to offer, so I suggest downloading and using both to maximize your chances of having a coupon available for the stores you go to.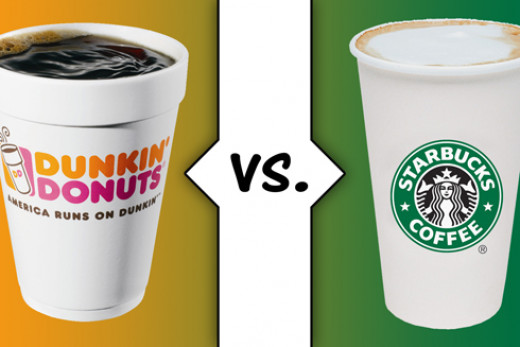 Save on Your Coffee Runs!
Both Dunkin' Donuts and Starbucks have their own apps that allow you to buy gift cards, pay on the app, and get great savings!
Dunkin' Donuts' app is easy to navigate and use to your advantage. Simply sign up for an account, add a gift card (or not), and get DD Perks that will help save money. Perks can be free food or drink offers or discouted prices, both are awesome and hassle free, simply show the cashier the coupon on your app and they apply it. The app also allows you to buy and send gift cards, find locations nearest you, and even check the menu! If you love Dunkin' Donuts, then you'll love this app.
The Starbucks app is a little different. You can pay and reload your gift cards right on the app, but rewards happen every so often based on what level you are. Rewards on the welcome level occur 2 to 3 times a month but that's still saving money. Level up and get more rewards each month!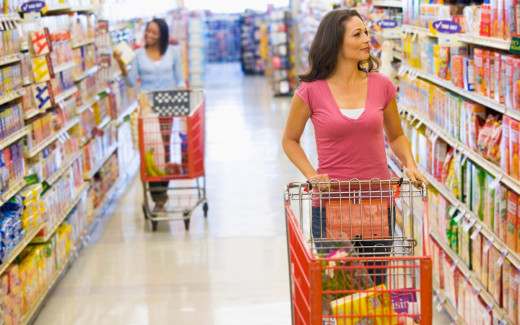 Grocery Shopping Savings
Two great apps that I use every grocery shopping trip have saved me a lot of money by giving me cashback on the groceries I buy. Those apps are SavingStar and Ibotta, both are pretty much the same except Ibotta includes more ways to save.
The SavingStar app makes it easy to save in any store by selecting coupon offers on the main page and then adding your store rewards cards or submitting receipts. It's easy to use and easy to get cashback. Offers change daily so keep an eye out!
The Ibotta app is similar to SavingStar except you aren't limited to grocery shopping, on this app you'll find deals for much more depending on your location and availability. With Ibotta you have to unlock the savings by reading a quick fact or two or answering a question, but don't let that keep you from downloading the app. The savings are huge!
Have you ever heard of Cartwheel by Target?
Cartwheel by Target
This app needs to be reviewed by itself, it's just too amazing for any other savings app to handle.
If you shop at Target, or even if you don't, you have to download this app! To sum it up, on Cartwheel by Target you can find a discount for pretty much any item in Target. Including groceries, clothing, electronics, and even specific popular items. You can search coupons by category or scan the barcode of the item you're buying. When starting out you can add 10 coupons at a time to a purchase but the number of coupon slots expands the more you use the app.
On top of the coupons, Target already has amazing hidden deals in their clearance and in all departments, you just have to search. Below is an image of a regular Target clearance tag and an explanation of how Target's clearance works. You're welcome!
If you didn't know these things about Target before, I hope you think twice before going to Walmart next time. You can get amazing deals at Target and I believe many shoppers overlook them.
Download Cartwheel by Target and start saving! You won't be making a mistake.